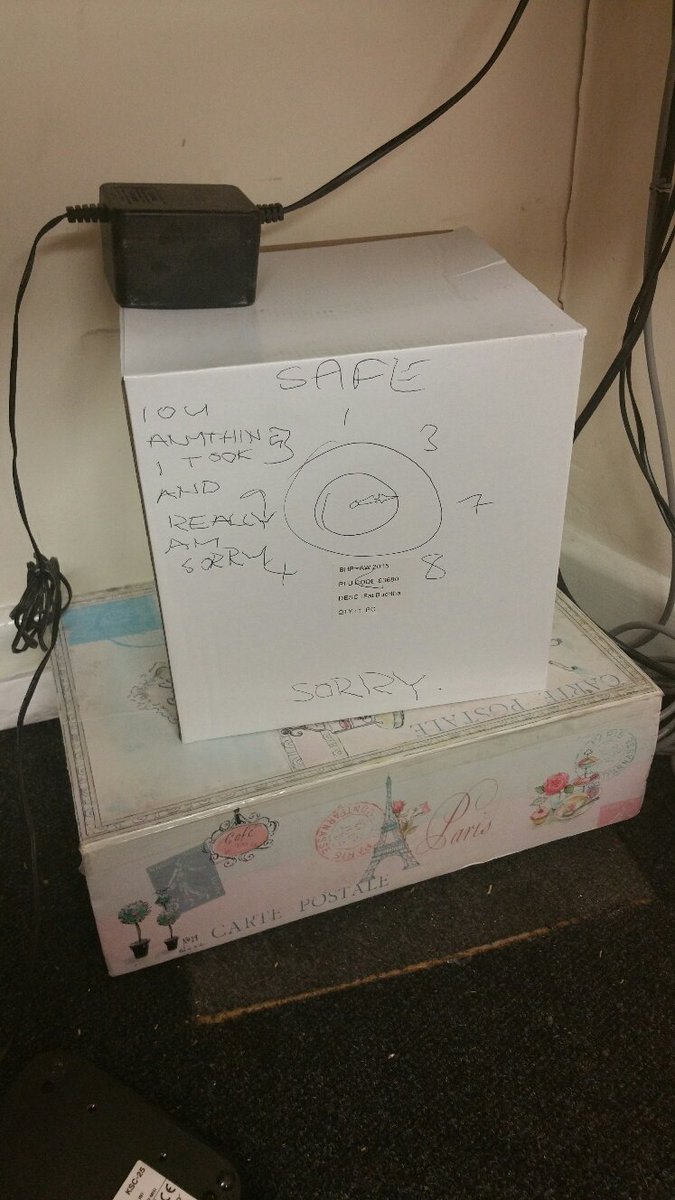 A burglar stole a safe from a British Heart Foundation store in Brighton last week.
With a promise to turn the charity cash, they fashioned a new "safe" out of a cardboard box alongside a heartfelt, unusual IOU.
The police are looking for the thief who drew a safe-style dial with numbers alongside the message "IOU anything I took and really am sorry."
Staff at the charity shop discovered the makeshift safe when they came into work on the Saturday morning, meaning the thief struck sometime between the store closing on Friday evening and the store opening the next day.
The store did not disclose how much cash the safe had inside, but it is believed they climbed up some scaffolding on a building nearby and used a flat-surfaced roof to smash through a window.
PC Lucy Goering, of the Brighton Neighbourhood Response Team, said: "This was an unusual burglary in that the offender left an apologetic note.
"But this was nevertheless a significant loss for the charity concerned and we still need to trace the person responsible."