The house for Alder Hey Children's Hospital
A Halloween-house in Liverpool has been bringing in the crowds since Monday. The frightful mass graveyard is open to anyone brave enough to face the horror, all in the knowledge that funds are being raised for vital causes at Alder Hey Children's Hospital.
A creepy clown, eerie jester, spooky skeletons and a wealth of other ghoulish creations have swarmed the gardens of Toni and Ryan Sawtell of Abdale Road, Norris Green.
A man can be seen crawling out of a makeshift
grave, and part of a ladies legs poking out of a squashed suitcase, leaving guests in for terrifying treats. The family also play a spooky black and white film onto the street from an upstairs window. Scared yet?
Visitors are urged to tip the butler when entering the madness, all in aid of Alder Hey Children's Hospital and Macmillan.
Dad-of-three Ryan, says he and his partner Toni have gone all out to frighten their sons this year to get them into the Halloween spirit.
Ryan told the Liverpool Echo: "We started this last year and everyone loved it so we've brought it back – bigger and better. We do it to scare the kids – we can get our own back on them, once a year.
"Everyone loves it who comes to see it – it's all good fun."
The couple will hold a party on the evening of Halloween (October 31st) and be giving out sweets to trick or treaters.
About the Alder Hey Children's Hospital
Alder Hey Children's Charity provides vital funds to make Alder Hey in the Park a truly world-class, patient-friendly hospital – making a crucial difference to the 270,000 patients and families who visit Alder Hey every year. They have recently built a new Research, Innovation and Education Centre as part of the Alder Hey in the Park heal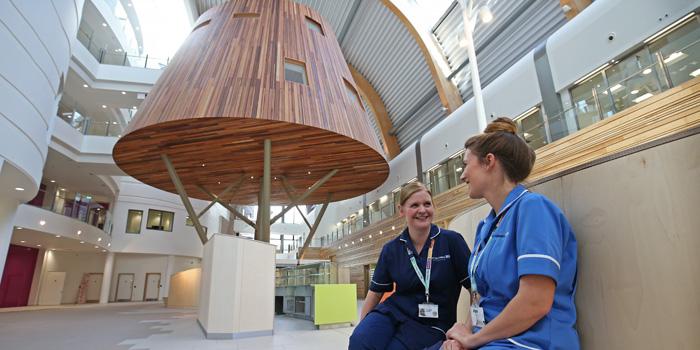 thcare campus.
Donations help fund studies so researchers discover better, safer medicines and therapies for children across the world, making Alder Hey a world-leader in research. Support will fund a truly child-friendly environment, digital enhancements, interactive games and artwork for waiting areas and patient bedrooms – helping to relax, distract and make patients feel at home in hospital.
If horror isn't your thing or you simply can't get to the Liverpool home, you can click the button below to donate directly to the cause.